***Disclosure: This post contains an Amazon affiliate link that at no additional cost to you, I may earn a small commission when you purchase through the link from my blog. Thank you for your support!
Motivation, an essential catalyst that fuels the engine of determination, self-belief, and tenacity, is a treasure every young mind should experience.
As kids embark on the adventure of growing up, they frequently look for anchors of encouragement, wisdom, and a nudge to keep their aspirations soaring.
Quotes, with their unique charm to distill profound insights into concise phrases, act as guiding lights and sources of empowerment. In this article, we delve into the realm of motivation through compelling quotes curated especially for the vibrant hearts of children, with the intent to inspire them to chase their dreams without bounds.
Table of Contents
The Power of Words
Words, the building blocks of our language, possess an unparalleled might. They can heal, inspire, provoke thought, and even transform lives. For children, who are at a formative stage, words can shape their perception, self-worth, and aspirations. The right words at the right time can be a guiding star, illuminating their path with clarity, purpose, and hope.
11 Motivational Quotes for Kids
#1 "You are never too small to make a big difference." – Unknown
Every action, big or small, counts.
This quote reminds children that they don't need to be big or powerful to make a significant impact. Every action, no matter how small, can lead to big changes. It's a message of empowerment and potential.
Journal Prompt: Write about a time when you made a difference, even if it felt small.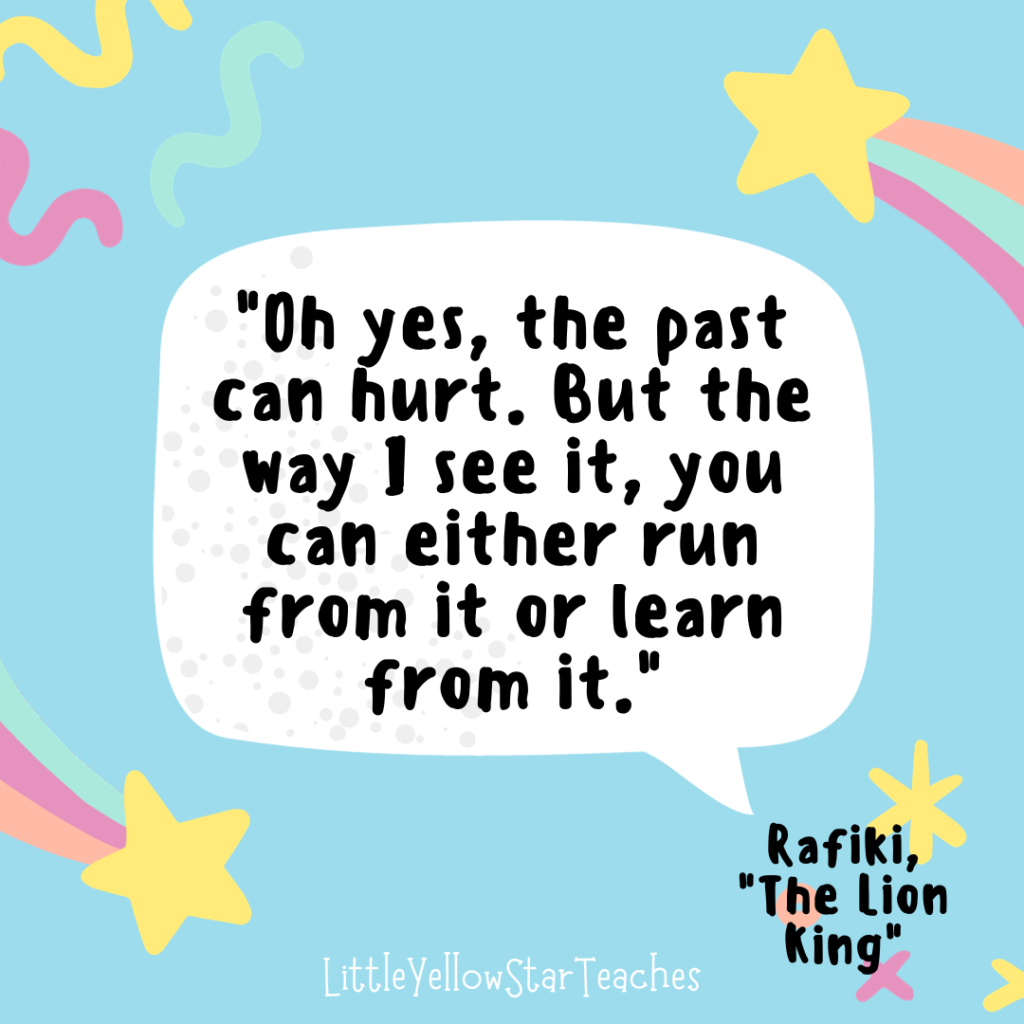 #2 "Oh yes, the past can hurt. But the way I see it, you can either run from it or learn from it." – Rafiki, "The Lion King"
Learn from the past, don't flee from it.
This quote teaches children the importance of facing their past and learning from it. While mistakes and setbacks can be painful, they offer valuable lessons that can shape a brighter future.
Journal Prompt: Write about a mistake you made and what you learned from it.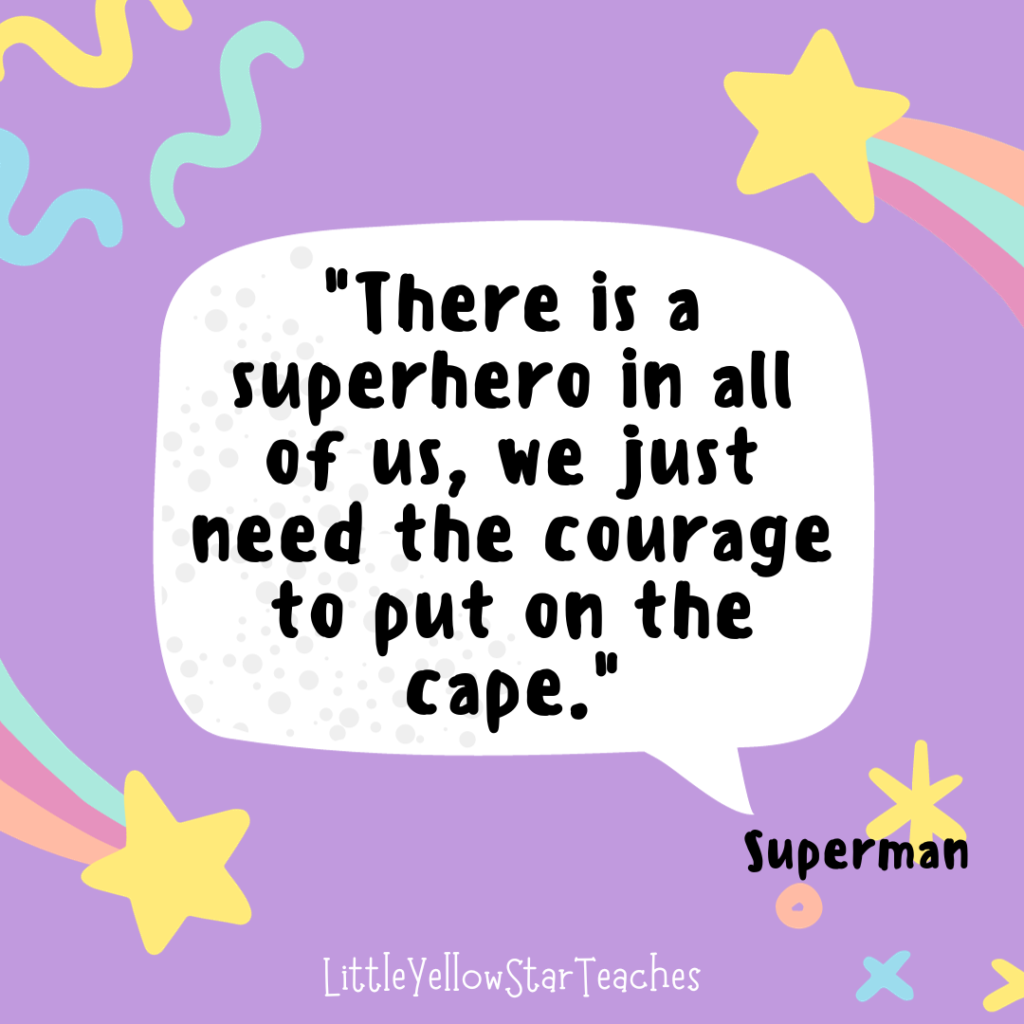 #3 "There is a superhero in all of us, we just need the courage to put on the cape." – Superman
Embrace your inner hero.
This quote encourages children to believe in their inner strength and potential. Everyone has unique abilities and talents that can be harnessed to do great things; it just takes a bit of courage to unleash them.
Journal Prompt: If you had a superpower, what would it be and why?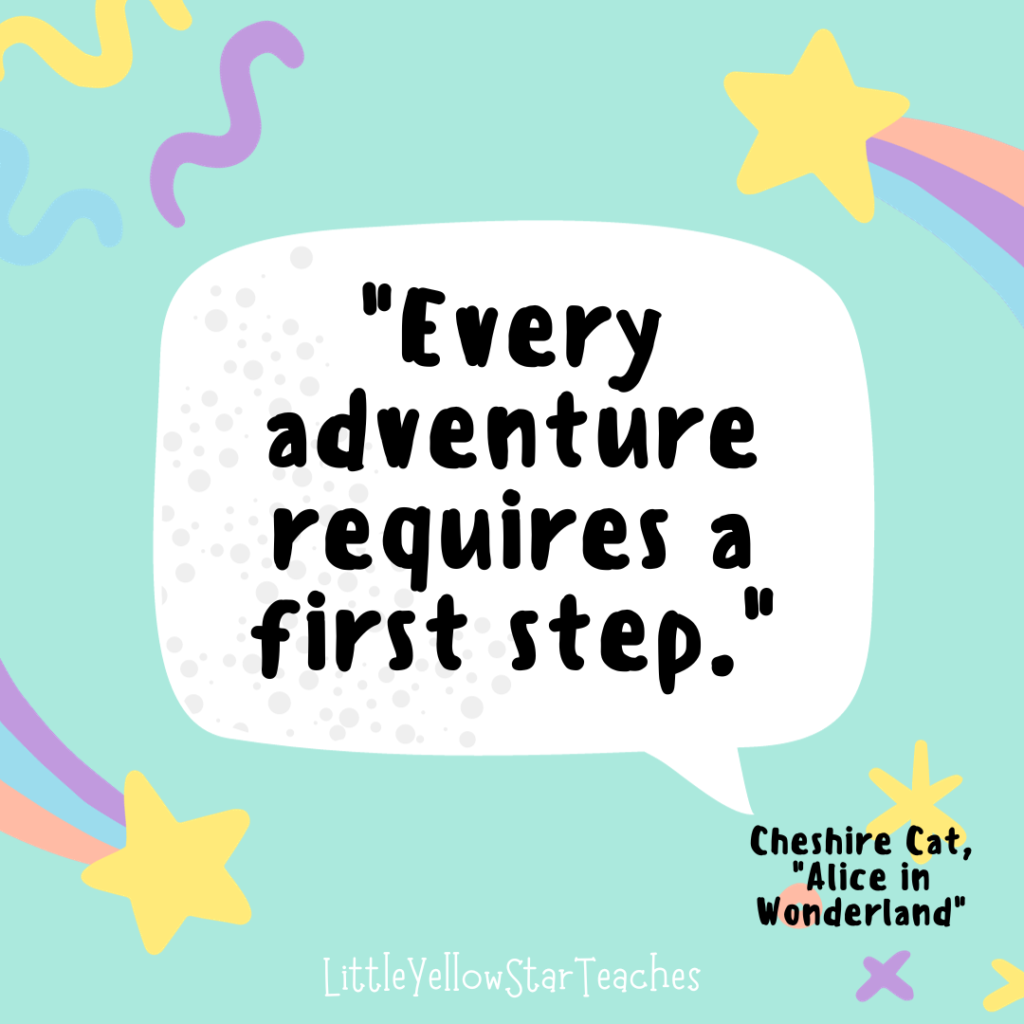 #4 "Every adventure requires a first step." – Cheshire Cat, "Alice in Wonderland"
Beginnings lead to adventures.
This quote reminds children that every adventure, no matter how big, starts with a simple step. It encourages them to be brave, take chances, and embark on new journeys, even if they seem daunting at first.
Journal Prompt: Describe an adventure you'd love to go on. What's the first step?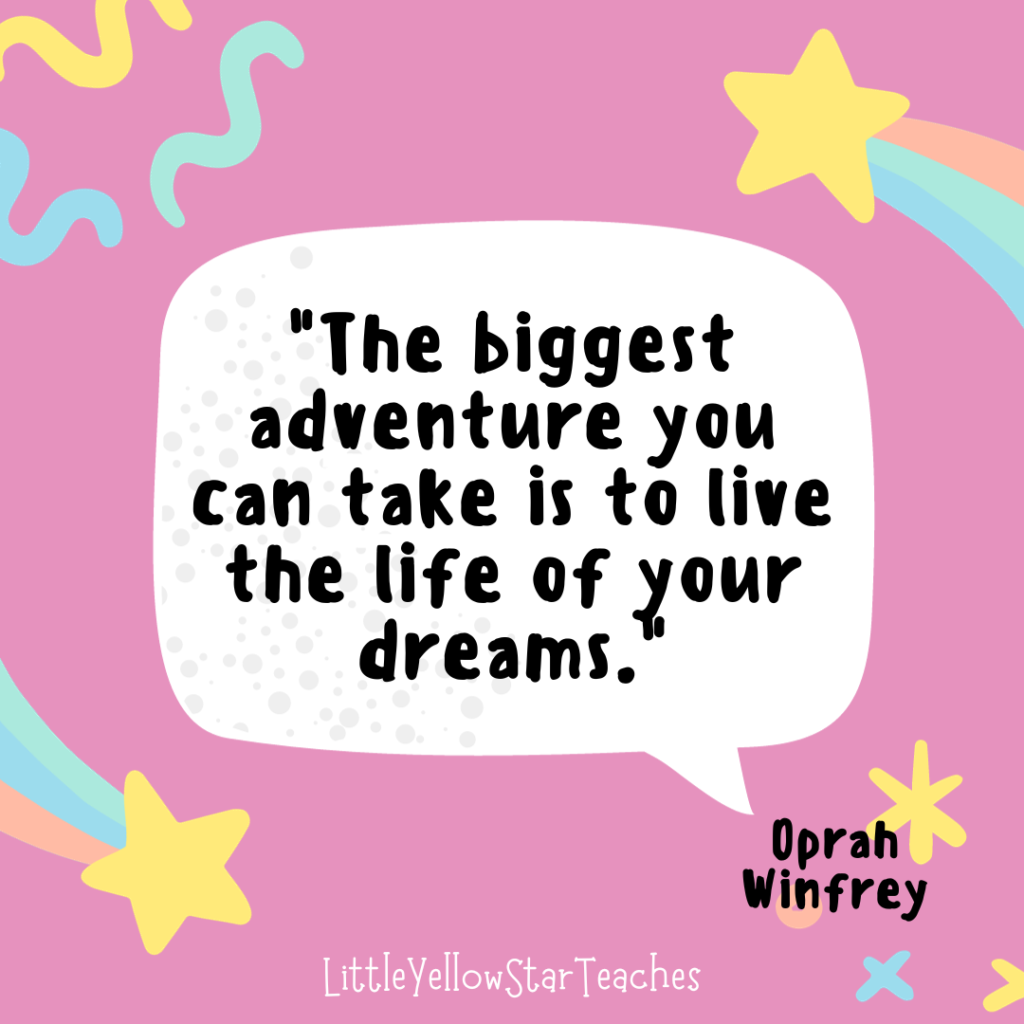 #5 "The biggest adventure you can take is to live the life of your dreams." – Oprah Winfrey
Dream big, live fully.
This quote inspires children to chase their dreams and passions. Living a life true to oneself, filled with aspirations and dreams, is the grandest adventure of all.
Journal Prompt: Describe what living the life of your dreams looks like.
#6 "You have the power to write your own story." – Unknown
You're the author of your life.
This quote empowers children to take control of their life's narrative. It emphasizes that they have the agency to make choices, face challenges, and shape their own destinies.
Journal Prompt: Write the title of the current chapter of your life and explain why you chose it.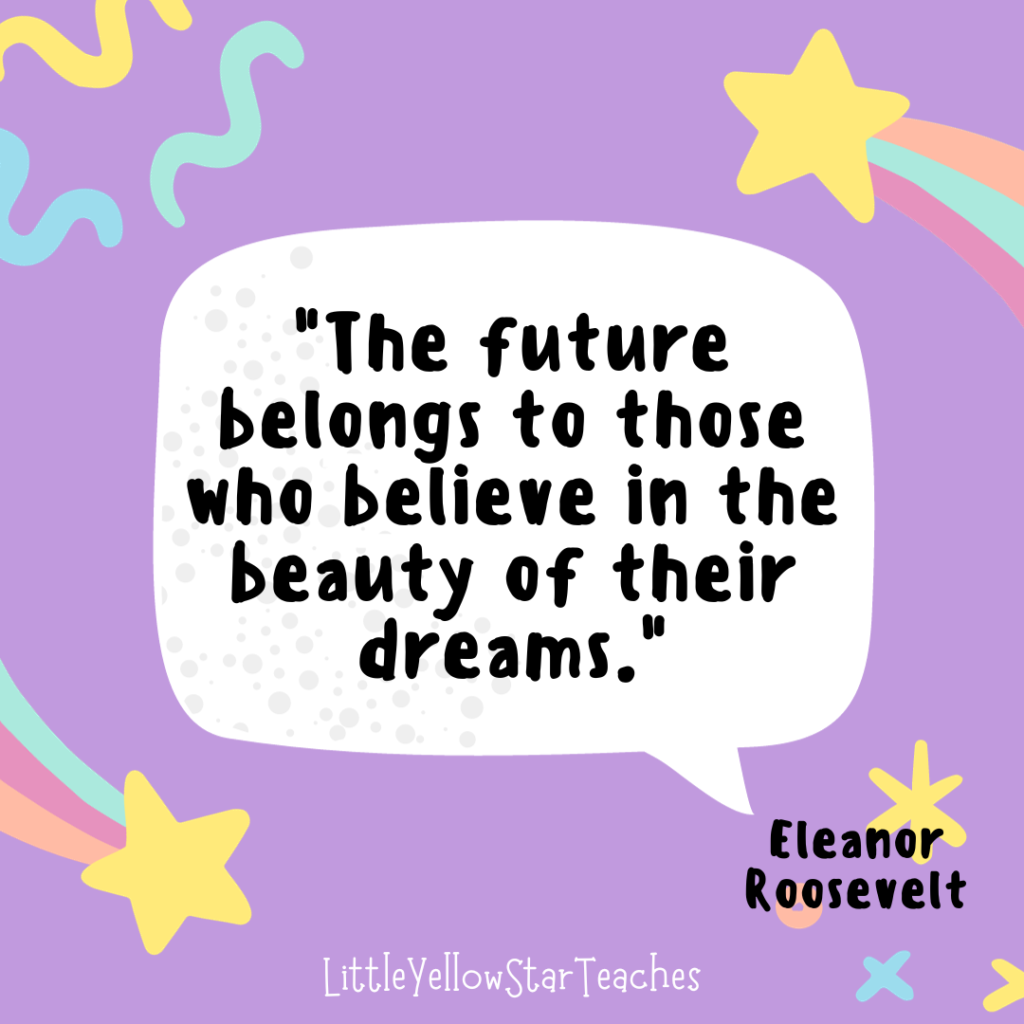 #7 "The future belongs to those who believe in the beauty of their dreams." – Eleanor Roosevelt
Dreamers shape the future.
This quote encourages children to hold onto their dreams and aspirations. By believing in the potential and beauty of their dreams, they can shape a promising future.
Journal Prompt: If you could make one dream come true tomorrow, what would it be?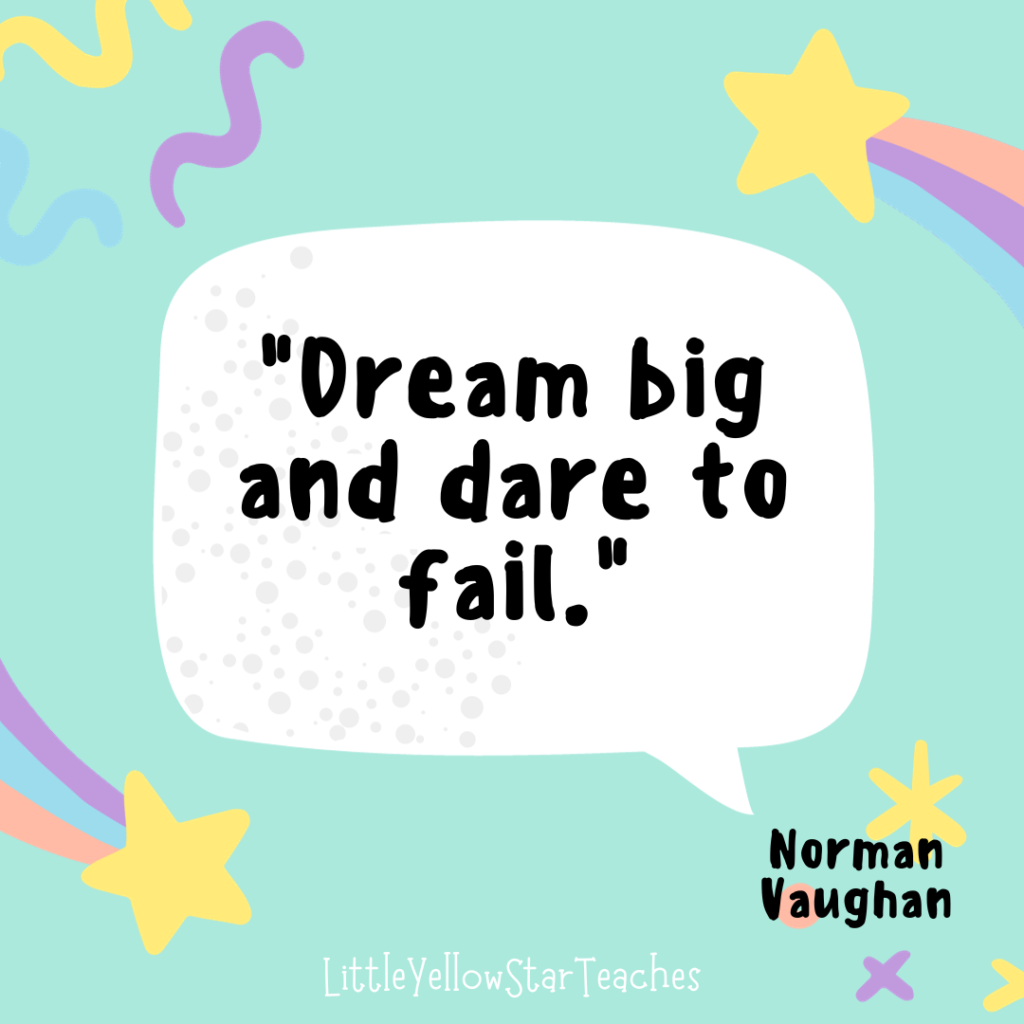 #8 "Dream big and dare to fail." – Norman Vaughan
Embrace risks in pursuit of dreams.
This quote inspires children to dream without limits and to have the courage to take risks, even if it means facing failure. It's a message of resilience and ambition.
Journal Prompt: Describe a time when you dared to try something, even if you were scared of failing.
#9 "All our dreams can come true, if we have the courage to pursue them." – Walt Disney
Courage is the key to unlocking dreams.
This quote emphasizes the importance of courage in achieving one's dreams. Children are reminded that while dreaming is essential, it's the bravery to chase those dreams that makes them a reality.
Journal Prompt: Write about a dream you're working towards.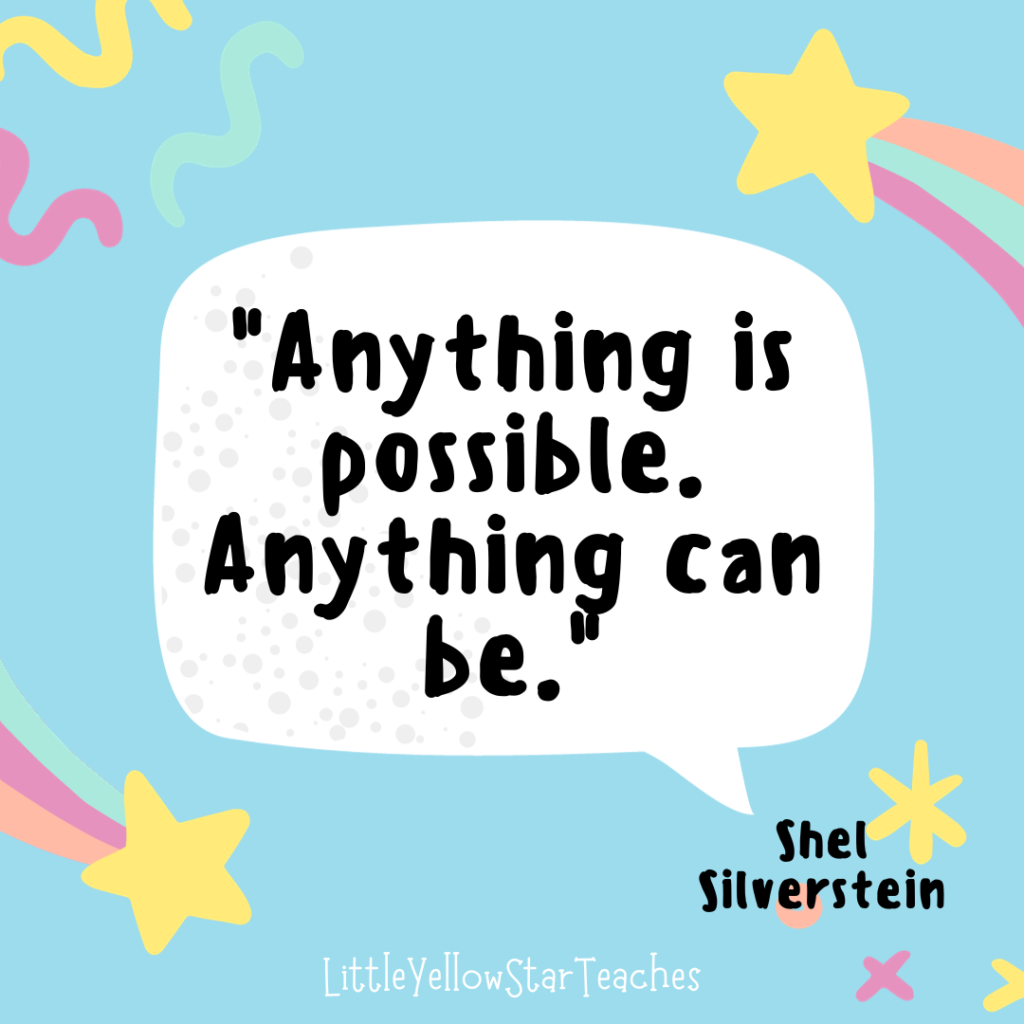 #10 "Anything is possible. Anything can be." – Shel Silverstein
No dream is too big or out of reach.
This quote instills a sense of wonder and possibility in children. It teaches them that with belief and determination, they can achieve anything they set their minds to.
Journal Prompt: Describe a world where anything is possible. What does it look like?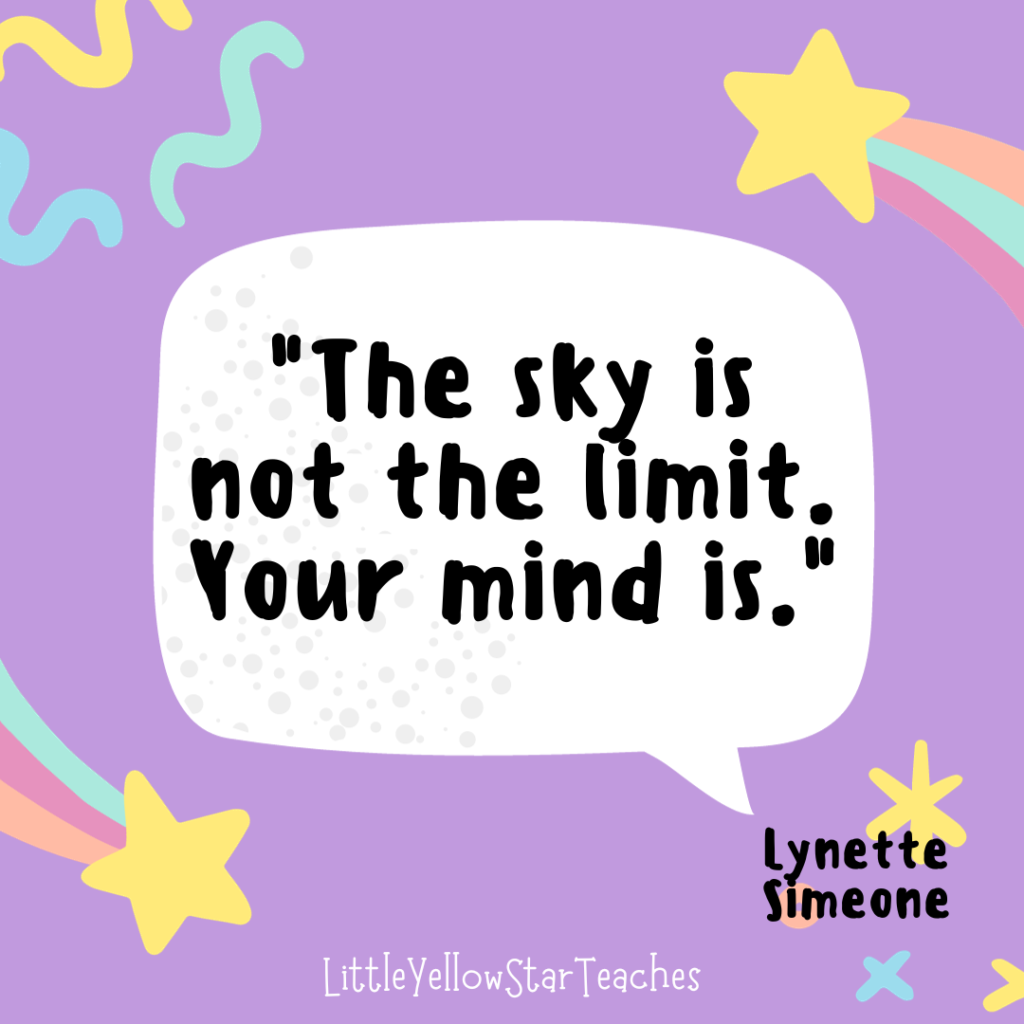 #11 "The sky is not the limit. Your mind is." – Lynette Simeone
Beyond the sky, there's your imagination.
This quote encourages children to expand their horizons and understand that their potential is boundless. It's a reminder that the only limitations they face are the ones they set in their minds.
Journal Prompt: If the sky wasn't the limit, where would you go or what would you do?
Ways to Use These Quotes
Dream Board: Create a board with images, words, and quotes representing their dreams and goals.
Quote Treasure Hunt: Hide quotes around the house and let kids find and discuss them.
Motivational Posters: Design posters for their room, featuring these quotes.
Discussion Time: Dedicate a few minutes each day to discuss the meaning and application of a particular quote.
Quote Memory Game: Create cards with these quotes and play a memory matching game.
DIY Quote Art: Encourage kids to illustrate or craft based on their favorite quote.
Additional Resources
Motivational Books For Kids
Early Elementary Children (Ages 3-6)
Lower Elementary Children (Ages 7-9)
Upper Elementary Children (Ages 9-11)
Motivational Activities For Kids
Bucket List Creation: Help kids create their own bucket lists of things they want to achieve or experience.
Inspiration Walks: Nature walks where kids can reflect on their goals, dreams, and what inspires them.
Hero Day: Allow kids to dress up as their heroes – not just superheroes, but real-life heroes who inspire them.
Problem-solving Challenges: Set up scenarios or puzzles that require problem-solving. Celebrate their solutions and strategies.
Overcoming Fear Sessions: Discuss common fears and brainstorm ways to overcome them. This could include public speaking practice, trying new activities, etc.
Goal Setting Workshop: Help kids identify and set short-term and long-term goals. Use visual aids like dream boards to make the process engaging.
Motivational Resources For Parents & Caregivers
What's Your Favorite Motivational Quote?
Words wield the power to inspire action, change perspectives, and nurture dreams.
So, what's your favorite motivational quote? Is there one from the list or do you have another? Share it by tagging me on Instagram @LittleYellowStarTeaches. I would love to see!
Empowering children with motivational words is akin to equipping them with an inner compass. As they traverse the myriad experiences of life, let these words be their guide, ensuring they always move forward with confidence and purpose.
Bye for now,
Prima from LittleYellowStar
* * *
Other Blog Posts That You Might Enjoy: